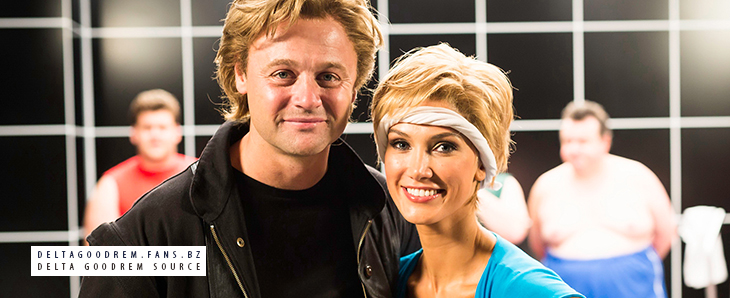 Heaps of controversy & tabloid trash have surrounded & been written about Delta playing Olivia Newton-John in the upcoming miniseries Olivia: Hopelessly Devoted to You especially about what Olivia has said herself about the whole thing. Olivia is on the cover of the May issue of 'The Australian Women's Weekly & the interview touched on the miniseries:
There is also a movie of my life that's been made in Australia with Delta Goodrem playing me," she grimaces, referring to the Channel Seven biopic, Olivia Newton-John Hopelessly Devoted To You. "I probably won't watch it. When they told me they were doing it, I was horrified, because despite the fact I'm well known, I'm kind of private and my private life, even though it gets into the papers, is not something that I want to talk about. I worry about the people in my life. It's not their fault they were married to me or were my boyfriend, so I didn't want it to happen. But then I realised it was going to happen whether I wanted it to or not. So I decided to make something positive out of the negative and I asked that any money that would come to me would go to my hospital so that way I can do it and feel I care about it. "I love Delta. I think she's a really good actress and a great singer so that made it okay, because we're friends. In the beginning, she called me and asked, 'Shall I do it or not?' First I said, 'I'm not sure,' and then I said, 'Oh, you do it'. "I haven't read it and I don't know how accurate it is because it's a movie and people weren't there at every moment of my life but the money will go to the hospital so some good has come of it." – Excerpt from "Olivia Newton-John: Don't Stop Believing", The Australian Women's Weekly May 2018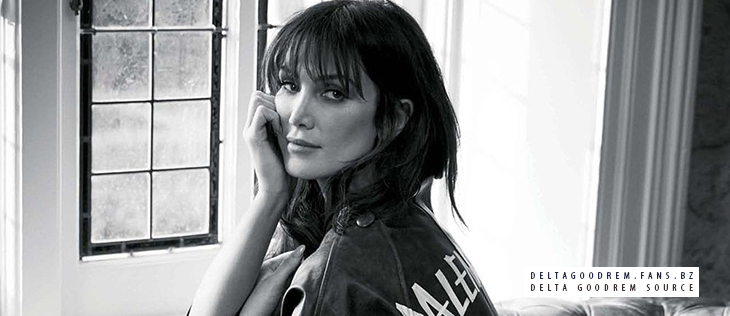 Delta features on the cover of the Australian InStyle magazine for May 2018. Scans from the magazine & the photoshoot have been added to the gallery. Please note that with magazines I go for quality not size, you may find them elsewhere twice the size but the quality is lower.

Welcome to Delta Goodrem Source formally known as Delta Goodrem Gallery. Please bare with me as I get the photos re-uploaded into the gallery & get all the other sections up & running.