Delta is on the cover of the May 21st issue of Who Magazine. I have added the editorial + 1 HQ photo from the photoshoot to the gallery. Delta is also featured on a page in the May 21st OK! Australia magazine in a piece about ONJ & this has been added to the gallery. Edit: 2 MQ & watermarked photos from the Who photoshoot added.

I have updated the gallery with 24 HQ outtakes from Delta's photoshoot for Issue #71 of Notion Magazine in 2015. These replace the MQ photos from the old gallery. Check around in the gallery as I have added odd bits & pieces that I don't updated here. I have added new pictures from Neighbours, The Voice & Olivia.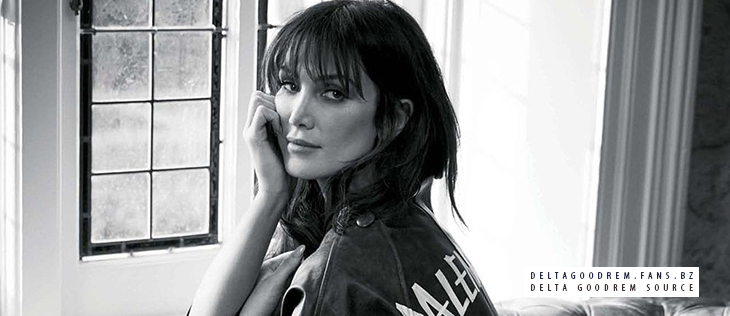 Delta features on the cover of the Australian InStyle magazine for May 2018. Scans from the magazine & the photoshoot have been added to the gallery. Please note that with magazines I go for quality not size, you may find them elsewhere twice the size but the quality is lower.